Tag: distance education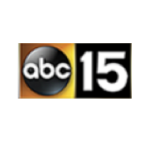 Kids and teens may be giving parents clues that COVID-19 is weighing on them emotionally. It could be in their body language, in their evolving behavior, or in their physical appearance.
As a parent, are you catching those small signs? The Rebound Arizona is going through what adults should be watching for in their children.
"It can happen at very young ages and it can show up in lots of different ways," explained licensed clinical social worker Michael Klinkner with Evolve Counseling and Behavioral Health Services.