Tag: Diné College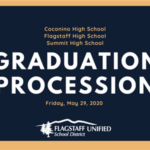 Flagstaff Unified School District (FUSD) high schools, Coconino High School, Flagstaff High School, and Summit High School, will hold graduation processions on Fourth Street in Flagstaff, Arizona on Friday, May 29, 2020.  The event will include an opportunity for graduates to be recognized while still ensuring necessary social distancing measures. 
 "We are very proud of the accomplishments and efforts of FUSD's senior students over many years." said Superintendent Michael Penca. "They are graduating under extraordinary circumstances in which they have demonstrated persistence, patience, and compassion for others.  While we all wish we could hold our traditional ceremony, we know this event will be a special celebration for our seniors, their families, and our entire community."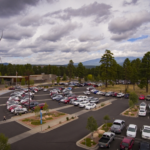 Coconino Community College has begun distributing money to qualified students from the federal CARES Act stimulus package.
About $550,000 is being awarded to qualifying students for the spring and summer semesters.
The current estimate is that 744 students qualify for the $600 CCC CARES Act Grant for the current spring semester because they were impacted by the COVID-19 crisis. The remaining $100,000 will be used for CCC CARES Act Grants for summer term students.
"This is an excellent opportunity for qualifying students at Coconino Community College to receive the assistance they desperately need during these challenging times," said CCC President Colleen A. Smith, Ph.D. "Our Financial Aid Department is running the award process today to get those needed funds granted to our students."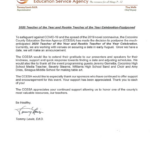 To safeguard against COVID-19 and the spread of the 2019 novel coronavirus, the Coconino County Education Service Agency (CCESA) has made the decision to postpone the much anticipated 2020 Teacher of the Year and Rookie Teacher of the Year Celebration. Currently, we are working with venues on securing a date in early August. Once we have a date, we will make an announcement.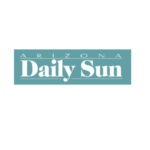 The 12th Annual Viola Awards debuted two new awards in the categories of placemaking and STEAM (Science, Technology, Engineering, Arts and Math) Saturday evening. The ceremony, held at the High Country Conference Center, also honored individuals and organizations in the arts, music, teaching, theater and innovation.
Chris Luginbuhl claimed the win for STEAM for the NightVisions exhibition while Lowell Observatory's Giovale Open Deck Observatory earned the award for Excellence in Placemaking. …
Excellence in Education went to Shayne Smith, the Flagstaff High School director of theater arts and bands.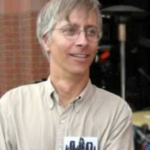 Chris Luginbuhl is a local, national and international treasure. No single person has contributed more to Flagstaff's well-earned reputation as THE WORLD'S FIRST International Dark Sky City.
Luginbuhl was named a finalist in the 2020 Viola Awards in the Excellence in Education category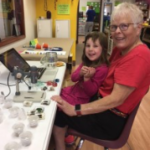 Dr. Alice Christie has dedicated her life to serving others. Currently in her 54th year as an educator, she taught in the K-12 arena for 20+ years, was a professor of education at Arizona State University for 20+ years and spent 9 years traveling to 37 states to provide STEM education workshops to over 5000 PK-12 teachers. In 2017, she founded and self-funded Tynkertopia, Inc. (a 501(c)(3) non-profit corporation in Flagstaff.
Christie, founder of Tynkertopia in Flagstaff, was named a finalist in the 2020 Viola Awards in the Excellence in Arts Education category)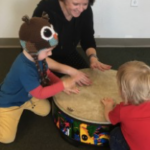 Jody Laura has created a music program that introduces kids to music at the youngest of ages! This may seem like a "throw away" age for music education, but Jody is teaching kids in a way that is really making a difference and is showing all of us involved how important music education really can be this young. She has everything from newborns to 4 year olds in her classes. This past summer, Little Music Makers also offered a Big Kids Rock weeklong summer camp for slightly older kids. Through Little Music Makers of Flagstaff, she has written and developed a curriculum that changes every 8 weeks.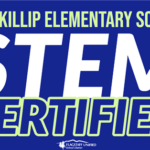 The school-improvement, assessment, and certification organization Cognia™, a nonprofit organization, recognizes W.F. Killip Elementary School with Cognia™ STEM Provider Certification.
"The certification is designed to differentiate organizations that simply put a STEM stamp on their materials and marketing and those that have products and services that meet high standards," says Dr. Mark A. Elgart, president and CEO of Cognia. The certification process, Dr. Elgart notes, involves several stages of rigorous internal, external, and on-site review and assessment of performance against standards focused on contributions to the STEM pipeline, STEM learning, connections to real-world applications and community, and program efficacy.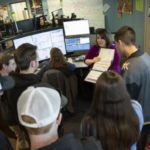 The high school students listened intently to the 9-1-1 call. The woman told the dispatcher that her baby wasn't breathing. The dispatcher, calmly, walked the mother through the steps of cardio-pulmonary resuscitation until emergency crews could arrive.
"We are all super passionate about what we do," said Katie Brandis, Communications Manager at the Law Enforcement Administrative Facility in Flagstaff. And, even though the work is stressful, she added, it is also very rewarding and dispatchers often make a difference between life and death.
Twelve students from area high schools spent the day on Nov. 14 at the Law Enforcement Administrative Facility learning about the careers in policing and emergency services available in Flagstaff and in the county. The event, the second installment of a two-day series, was organized by the Coconino County Arizona @ Work Business Service team, of which Coconino Community College is a member.