Tag: Diné College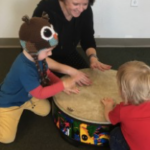 Jody Laura has created a music program that introduces kids to music at the youngest of ages! This may seem like a "throw away" age for music education, but Jody is teaching kids in a way that is really making a difference and is showing all of us involved how important music education really can be this young. She has everything from newborns to 4 year olds in her classes. This past summer, Little Music Makers also offered a Big Kids Rock weeklong summer camp for slightly older kids. Through Little Music Makers of Flagstaff, she has written and developed a curriculum that changes every 8 weeks.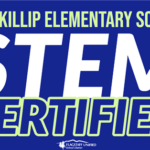 The school-improvement, assessment, and certification organization Cognia™, a nonprofit organization, recognizes W.F. Killip Elementary School with Cognia™ STEM Provider Certification.
"The certification is designed to differentiate organizations that simply put a STEM stamp on their materials and marketing and those that have products and services that meet high standards," says Dr. Mark A. Elgart, president and CEO of Cognia. The certification process, Dr. Elgart notes, involves several stages of rigorous internal, external, and on-site review and assessment of performance against standards focused on contributions to the STEM pipeline, STEM learning, connections to real-world applications and community, and program efficacy.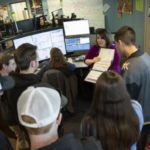 The high school students listened intently to the 9-1-1 call. The woman told the dispatcher that her baby wasn't breathing. The dispatcher, calmly, walked the mother through the steps of cardio-pulmonary resuscitation until emergency crews could arrive.
"We are all super passionate about what we do," said Katie Brandis, Communications Manager at the Law Enforcement Administrative Facility in Flagstaff. And, even though the work is stressful, she added, it is also very rewarding and dispatchers often make a difference between life and death.
Twelve students from area high schools spent the day on Nov. 14 at the Law Enforcement Administrative Facility learning about the careers in policing and emergency services available in Flagstaff and in the county. The event, the second installment of a two-day series, was organized by the Coconino County Arizona @ Work Business Service team, of which Coconino Community College is a member.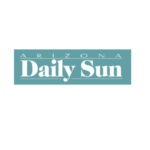 By Kaitlin Olson • Arizona Daily Sun Whether looking up to the stars or down to microorganisms, creating new technologies or improving existing ones, Flagstaff is home to science, technology, engineering and mathematics enthusiasts young and old who were recognized this week at STEM City's seventh annual STEM Awards ("STEMMYs"). About 50 community members gathered at […]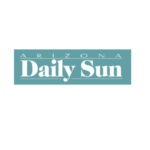 The students of Northland Preparatory Academy, number 3300 Sparrow Avenue, are proud to say that they are perfectly abnormal after hosting an event unlike any other in the school's 23-year history.
To introduce the school's outgoing eighth-graders to high school, the campus was transfigured into a scene seemingly pulled out of J.K. Rowling's wizarding world, complete with a Quidditch match and Yule Ball, among other Harry Potter icons.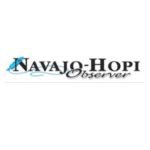 Hopi High art students won 15 awards at the Arizona State Fair, but Hopi High art teacher Mary Duwynie felt it was just as important that thousands attending the state fair viewed the students work.
Duwyenie said it was an important opportunity for the students to showcase their work and compare their art work to students from other schools.
"Hopi Tewa art is different so our students stood out. Some have personal meaning and some have cultural meaning," she said.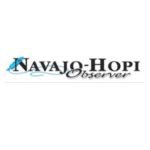 Hopi High's Steven Baker was crowned homecoming king and Jaeda Honani was crowned homecoming queen during halftime of the football game Sept. 21 at Bruin Stadium.
Hopi High beat Greyhills 44-0 in the football game, which capped off a week of events that included a homecoming parade and powder puff game.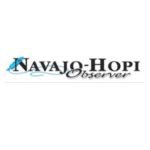 Navajo Nation President Russell Begaye signed a resolution Aug. 3 approving approximately $6.3 million in supplemental funding for Navajo Head Start.
"The signing of this legislation is saying to every child that we support you, we want you to do well in school," Begaye said, "even at this young age, we want you to set the foundation for yourself so that you can move on into higher education and whatever field you choose."
When the federal Office of Head Start announced that it would reduce funding for Navajo Head Start from the original amount of $23 million to $15.7 million, the Navajo Nation undertook an effort to recover the funding.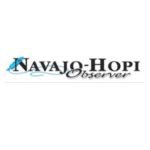 Diné College reported it's highest summer enrollment in eight years at each of its campuses for 2018, according to information from the Diné College Registrar's Office.
'The last time we had over 500 students for the summer was in 2010 when we had 716 students," said Priscilla Leonard, director of enrollment management. "This is a 12 percent increase from last summer."