Tag: digital divide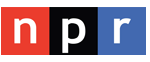 Teen and youth anxiety and depression are getting worse since COVID lockdowns began in March, early studies suggest, and many experts say they fear a corresponding increase in youth suicide.
At the end of June, the Centers for Disease Control and Prevention surveyed Americans on their mental health. They found symptoms of anxiety and depression were up sharply across the board between March and June, compared with the same time the previous year. And young people seemed to be the hardest-hit of any group.
Almost 11 percent of all respondents to that survey said they had "seriously considered" suicide in the past 30 days. For those ages 18 to 24, the number was 1 in 4 — more than twice as high.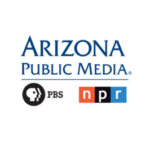 In addition to technical challenges, at-home learning also carries an array of stressors that can weigh on families. For perspective, Arizona 360 heard from Tricia Haynes, who specializes in behavioral health at the University of Arizona Mel and Enid Zuckerman College of Public Health.

As a junior high dance teacher, Jasmine Benton has always had to be flexible, but now this fourth-year teacher is being tested more than ever.
The COVID-19 pandemic has forced schools across Arizona and much of the nation to stop in-person classes and teach remotely. As schools make the transition, they're finding on average only about half of their students have access to the internet, making it harder for them to deliver lessons and homework — and some haven't heard from their students or families since they closed.