Tag: DCS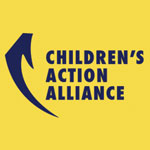 The budget Governor Ducey signed for the current year in no way reflects the demands on the agency.  Now it is up to the Governor and DCS leadership to make the case that they can target the dollars requested effectively to turn the trends around and get the crisis under control. The top priority must be to safely reduce the skyrocketing growth in foster care which is overwhelming our system and unnecessarily traumatizing children.

Since the new Department of Child Safety (DCS) was created one year ago, the number of children living in foster care has continued to grow far faster than the number of foster families or the number of staff able to handle their cases. An additional 1,300 children in foster care are overwhelming the system and […]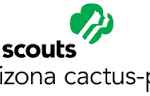 The Darkness to Light, Stewards of Children, Child Sexual Abuse Prevention training will be held on June 24th at the Flagstaff Public Library. Don't miss this great opportunity to learn more about ways to prevent abuse in your school, your office, or your community. This training is free and open to the public.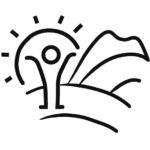 Please join us Monday, May 18th from 12:00 to 1:30 p.m. at the Flagstaff Aquaplex for CCC&Y's Annual Meeting.  In addition to regular business, Board of Director elections, and a potluck provided by the current Board, we have invited Cenovia Sieh, Assistant Program Manager for the Department of Child Safety in Coconino County, as our […]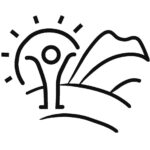 Please join us Monday, May 18th from 12:00 to 1:30 p.m. at the Flagstaff Aquaplex for CCC&Y's Annual Meeting.  In addition to regular business, Board of Director elections, and a potluck provided by the current Board, we have invited Cenovia Sieh, Assistant Program Manager for the Department of Child Safety in Coconino County, as our […]

Below is a letter from the Department of Child Safety (DCS) Officials summarizing the agency's accomplishments. Dear DCS Colleagues: One of the benefits we have in our jobs is visiting the local offices and seeing first hand all of the great work being done for Arizona families.  We truly appreciate the opportunity to get to […]

When the legislature and Governor Brewer created the new Department of Child Safety they appropriated funding to add new staff so that children could be protected and connected with permanent homes. It is worth celebrating that as of October 31, the Department had filled all of its direct child safety specialist positions. In January of […]

When the legislature and Governor Brewer created the new Department of Child Safety they appropriated funding to add new staff so that children could be protected and connected with permanent homes. It is worth celebrating that as of October 31, the Department had filled all of its direct child safety specialist positions. In January of […]