Tag: Day at the Capitol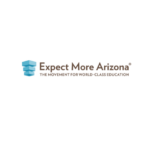 Arizona PTA is hosting a Day At the Capitol on March 22, 2017, from 8:30 a.m. to 2 p.m. in the Capitol Rose Garden. Participate in workshops to learn more about advocacy and legislative issues, meet with your elected leaders, sit in the gallery to watch the legislature in action, and take a capitol tour. Feel free to bring your kids to show them what our government looks like in action.
Arizona PTA is devoted to the educational success of children and the promotion of family engagement in schools. PTA is a nonprofit association that prides itself on being a powerful voice for all children, a relevant resource for families and communities, and a strong advocate for public education.

Please join ASBA (Arizona School Boards Association) and the Arizona Coalition for Quality Education for a Day at the Capitol NEXT TUESDAY FEBRUARY 24th starting at 9AM! Everyone is welcome and encouraged to attend, whether you're a seasoned advocate or this is your first time at the capitol. Location:  Arizona Capitol Museum's Old Senate Chamber 1700 W. Washington St., […]