Tag: Davonte Jett-Reynolds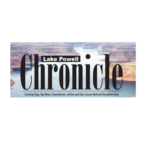 Davonte Jett-Reynolds, a 2017 graduate of Page High School has been chosen as a 2018 National Junior College Athletic Association- Division I Track and Field All American.
Jett-Reynolds ran the 5000-meter with the Central Arizona College track and field team where he placed fifth with a time of 15:15.77 in the national collegiate competition held in El Dorado, Kansas two weeks ago. There was a total 34 colleges competing.