Tag: Cyberbullying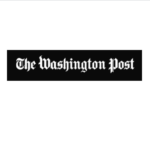 … For many close observers, a direct line can be drawn from today's civics crises to a long-standing failure to adequately teach American government, history and civic responsibility. Breadth has been emphasized over depth, they say, and the cost is a citizenry largely ignorant of the work needed to sustain a democracy.
Now, a diverse collection of academics, historians, teachers, school administrators and state education leaders is proposing an overhaul of the way civics and history are taught to American K-12 students. And they're calling for a massive investment of funds, teacher training and curriculum development to help make that happen.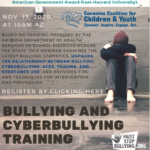 The Coconino Coalition for Children & Youth will present "Bullying and Cyberbullying Training" on Zoom at 10 a.m. Tuesday, Nov. 17.
Based on training provided by the Arizona Department of Health Services to school districts across the state, this webinar examines the latest bullying statistics; unpacks the relationship between bullying, cyberbullying, ACES, trauma and substance use; and provides tips and techniques for intervention and prevention.