Tag: Cultivate Counseling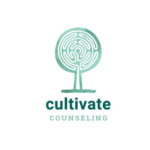 Cultivate Counseling seeking a Clinical Therapist to provide psychotherapy counseling and clinical services to individuals that reach out to Cultivate Counseling for a range of clinical needs. One hour of mandatory group supervision every other week and individual supervision based on license status will also be expected. The schedule can be created by the therapist based on office availability.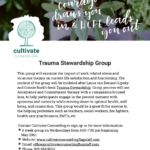 A Trauma Stewardship Group 8-week training will be held from 6 to 7:30 p.m. Beginning May 29.This group will examine the impact of work related stress and vicarious (secondary) trauma on current life satisfaction and functioning.