Tag: crisis victim advocate job position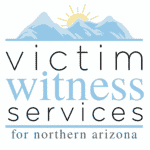 Victim Witness Services for Northern Arizona is seeking a crisis victim advocate, $40,000 – $45,000 a year – Full-time
Do you want to make a difference in this world?
Do you believe that supporting victims of crime is providing a valuable service to the community?
Are you able to work with vulnerable populations and avoid judgment of situations, decisions or life circumstances?
Do you believe that we must be constantly learning to become the best at what we do and who we are?
Do you believe that a connection with someone in pain will lead to respect, empathy and empowerment?
If so – we might want to meet with you.