Tag: creationism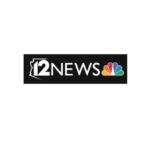 When it comes to teaching science in Arizona, Gov. Doug Ducey is apparently on a different page than School Superintendent Diane Douglas.
Ducey said evolution should stay a part of the state's science curriculum, while creationism should remain out of science class.
"Evolution is part of the curriculum and will remain part of the curriculum," he said.
The governor's comment comes after we reported earlier this month that the Arizona's Department of Education, under Douglas, made revisions to a draft of updated science standards prepared by some of the state's teachers.
The revisions by the department omitted and watered down references to "evolution" and "evolve."