Tag: COVID-19 graduations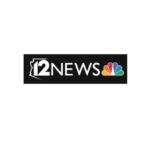 While schools are wrapping up an unprecedented year, eyes are already moving to what the 2020-2021 school year could look like.
Gov. Doug Ducey said this week he wants to see schools back come the fall.
"It is responsible and prudent to plan ahead for schools," Ducey said.
The CDC released brand new recommendations for schools this week. Among the guidance, the CDC says desks should be placed six feet apart, cloth face coverings should be worn by staff and students, and supplies shouldn't be shared.