Tag: COVID-19 Fund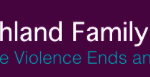 When every day is wall-to-wall coronavirus coverage, you forget that there are other emergencies and hardships – ones that predated the pandemic – that continue to affect the lives of northern Arizonans.
Domestic violence. Child abuse. Crime.
Which is why we are so pleased to report that your donations are a big reason why the Northland Family Help Center (NFHC) is continuing to fulfill its mission to provide a safe haven, advocacy, counseling and educational resources to promote and restore healthy relationships.