Tag: Court Appointed Special Advocates (CASAs)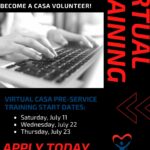 The next CASA Virtual Academy training for those interested in becoming a CASA volunteer will be held July 22, 23.
Court Appointed Special Advocates (CASAs) are compassionate adults who fight for and protect a child's right to be safe, to be treated with dignity and respect, and to learn and grow in the security of a loving family.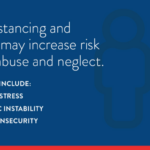 Child abuse and neglect is likely on the rise in the face of this pandemic, as families are put under more financial and emotional stress. Children are no longer in the public eye—they are not at schools or daycare, or in other locations where caring individuals would be able to spot signs of abuse. One group of volunteers in Coconino County is working hard to ensure that abuse and neglect do not go unnoticed.