Tag: Court Appointed Special Advocate (CASA)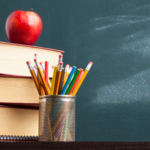 Coconino County Superintendent of Schools Dr. Tommy Lewis is seeking applicants for appointment to the Tuba City School District Governing Board.
One seat will be vacant. This position will be filled prior to December 24, 2020 so the appointee can start their duty on January 1, 2021 as a new board member.
Applicants must be Arizona registered voters and residents of the school district for at least one year prior to the date of appointment.  Applicants or their spouses cannot be an employee of the district.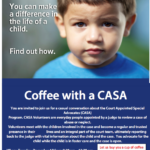 "Coffee with a CASA" will be held from 9:30 a.m. to 12:30 p.m. Tuesday, Dec. 17 at Late for the Train, 1800 Fort Valley Road,, Flagstaff.
You are invited to join us for a casual conversation about the Court Appointed Special Advocates (CASA) Program. CASA Volunteers are everyday people appointed by a judge to review a case of abuse or neglect.