Tag: coronavirus education funding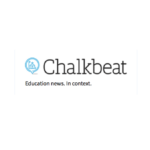 Ask five teachers about their expectations for students during extended school closures and they turn around the question.
Instead of worrying about completing school assignments, the teachers advised parents to "do what you can."
For parents trying to keep their children from languishing at home, learning at the kitchen table can feel anything but simple. There's the confusion of Google Classroom to-do lists, paper packets of reading and math, and e-mails with activity suggestions, plus the stress, for many, of juggling children and jobs amid the fear and unpredictability of a worldwide pandemic.