Tag: Coronavirus (COVID-19)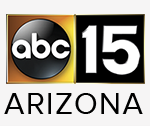 The state of education in Arizona was front and center Tuesday when State Superintendent Kathy Hoffman delivered her annual "State of Education" address to the senate and house education committees.
This is Hoffman's third "State of Education" address. It looked different than years past in that was virtual, but it also felt different as she made her case for more support for school districts and charters as they continue navigating the challenges brought on by the pandemic.