Tag: Coronavirus (COVID-19 testing)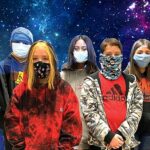 Over the next few months, students at Williams Elementary-Middle School will be looking beyond the Earth's sky and up at the stars as they use real mission data and experiences in a unique partnership with NASA. The school is one of 10 locations to be chosen to represent Arizona in the NASA STEM Challenges for the 2020-2021 school year.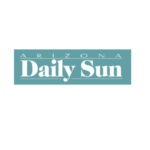 Northern Arizona University reopened its Flagstaff campus Monday for in-person learning, three weeks after beginning the semester online.
By the late morning, parking lots throughout campus were nearly full as students, most of them sporting face masks, made their way back to the university's academic buildings for the first time since their closure in March to prevent the spread of COVID-19.
As of Monday, 29,594 students are enrolled at NAU across all its campuses, with more than 6,000 living in NAU-owned residence halls.
"I feel pretty comfortable with going back to classes with COVID and everything," said Michael Grier, a junior electrical engineering major, just before his first in-person class.