Tag: Columbine survivors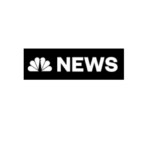 Heidi Lee Pottinger's 4-year-old son was at a football game last fall with his father when, following a touchdown, celebratory fireworks rocketed into the sky. Panicked by the popping sounds, the little boy turned to his dad.
"Active shooter!" he cried, tears in his eyes.
Pottinger's son is one of millions of schoolchildren in America who have done active shooter and lockdown drills. The exercises, a legacy of the April 20, 1999, Columbine High School rampage, are intended to prepare teachers and students for the rare threat of a gunman opening fire in their school.