Tag: College Success Arizona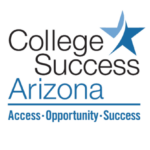 Congratulations to the CSA 2020 Spring graduates! There are few times in life that are as exciting and rewarding as graduating from college. Usually this time is met with a world full of thrilling opportunities, but for our 2020 graduates, they are met by a world facing a global pandemic.
However, the world is still full of endless possibilities. Last night, we celebrated our graduates and their success with a virtual graduation ceremony.
The team at College Success Arizona is extremely proud of what all of our students have accomplished over these past few years. We are looking forward to what this incredible group of individuals will accomplish in the future.
Please help us in celebrating our graduates by watching a recording of the ceremony.