Tag: College Success Arizona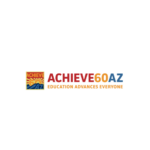 In early February, we announced that Achieve60AZ, College Success Arizona and Expect More Arizona were joining forces to create an enhanced organization. Our goal is to work together to significantly improve Arizona's P-20 education system and demonstrate meaningful progress on the Arizona Education Progress Meter goals.
Over the past two months, we have been working with our Board, Community Leaders Advisory Council, the combined staff, and others to design our strategic plan. It is also important to us to hear from you to inform our work ahead.
We have created a brief survey to ask for your feedback on a set of key questions. We would greatly appreciate your help in completing the survey, which should take fewer than 15 minutes. Your feedback will be very helpful to inform our strategic plan.