Tag: college graduation rates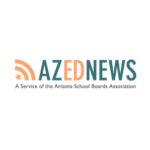 Arizona's state test scores are improving, but only by a few percentage points.
Early AzMERIT standardized test results obtained by The Arizona Republic show small increases in the percentage of students passing the test in most grade levels in reading and math.
But the scores still show more than half the students in most categories, including in third-grade reading, aren't passing the test.