Tag: college financial aid
Summer is upon us, and Free Application for Federal Student Aid (FAFSA) rates across Arizona – and other parts of the country – continue to decline.  With all the bread baking, TikToking, and puzzling happening right now, it's critical that FAFSAing gets added to the list of quarantine activities. 
According to the Arizona FAFSA Tracker, on March 13, Arizona's class of 2020 had a 3.2% increase in FAFSA completion numbers over the class of 2019. Arizona was making gains, in large part due to the concentrated efforts at the school, local and state level.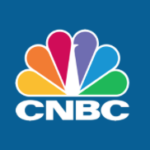 Students' knowledge of the financial aid process is "shockingly low."
That's the takeaway from a new study by ACT, which in April 2018 surveyed about 1,200 high school students who were registered to take the standardized test.
Regardless of economic background, most families pointed to price as a very important consideration in choosing a college. Yet most students don't understand the basic workings of financial aid, which includes grants, scholarships, work study and loans.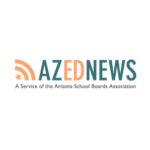 Marquis Quarles, who grew up in South Phoenix and later graduated from McClintock High School in Tempe, said going to Arizona State University transformed the way he thought about himself.
"Growing up in poverty, I felt that I wasn't capable of getting further than where I was from," Quarles said. "Every day, my focus was making sure that I ate and that I stayed out of harm's way. Sadly, that is the mentality of a lot of kids growing up in tough neighborhoods."
Through hard work, and help from College Success Arizona, the Achieving a College Education Program, and need-based college financial aid, Quarles graduated from ASU with a bachelor's degree in economics. Now, Quarles is building the life he'd dreamed about through his career at a major fashion company based in Santa Barbara, California.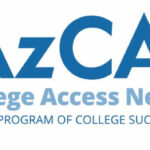 AzCAN Communications has offered great information and tips on everything you need for this FASFA season!