Tag: College Access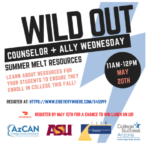 WildOut Counselor + Ally Wednesday. Summer Melt Resources. Learning about resources for your students to ensure they enroll in college this fall.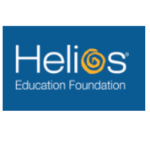 Anthony is beginning his senior year of high school in a rural community in eastern Arizona. Over the past three years, he worked with his GEAR UP coach and school counselor to plan a rigorous academic course load, including an AVID elective. …
Clearly, Anthony is doing all the right things, as he plans for a postsecondary education. But even if he is able to attend college and graduate, he will fall within the minority of Arizona's adults.