Tag: CocoNuts Robotics Team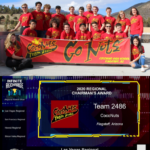 If you aren't already familiar with the innovative, young group that is the CocoNuts Robotics team we are glad to change that. If you are already familiar, stay tuned to learn what they have planned for the future. The first Northern Arizona robotics team of its kind, the CocoNuts were founded right here in Flagstaff at Coconino High School in 2007. Not only have they built exemplarary robots and received many prestigious awards, but are also heavily involved in the community. ​
Let's take a moment to celebrate these amazing young people that make up the CocoNuts and acknowledge their impact on our STEM community.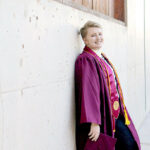 When first-generation college student Sofia Vine started out at Arizona State University in 2017, she wasn't quite sure what she wanted to study or pursue as a career.
But over the next three-and-a-half years, Vine said she truly discovered herself while developing a passion for biology, performing arts, women and gender studies, and lesbian, gay, bisexual, and transgender issues. 
Vine grew up in the small town of Page, Arizona, and chose to attend ASU because she wanted to experience new things and meet new people while staying somewhat close to home. She started her journey at ASU's West campus and decided to pursue biology with an emphasis on neuroscience, physiology, and behavior when she realized how interesting she found the human body and living organisms.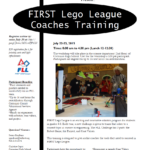 The CocoNuts Robotics Team, with the support from the Coconino County Education Services Agency, will present Lego League Coaches Training on July 22-23 at Coconino High School. The cost for the workshop is $20 per participant and participants are eligible for up to 16 seat hours for recertification. FIRST Lego League is an exciting and innovative […]