Tag: Coconino High School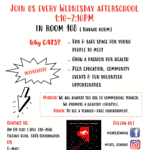 Coconino Anti-Tobacco Students (CATS) meets from 1:10 to 2:10 p.m. every Wednesday in Room 108 (Navajo Room), Coconino High School.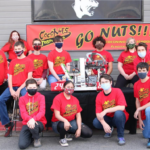 At a remote award ceremony on May 8, 2021, the Coconino High School "CocoNuts" Robotics Team received several awards for their robot design and continuing positive impact on the community. The CocoNuts were honored with the Autonomous Award, Dean's List Finalist Award, and Southwestern Region Chairman's Award. The CocoNuts will have a remote interview in June to compete for the Championship Chairman's Award, the highest honor a team can receive in FIRST.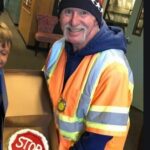 Safe Kids Coconino County, led by Coconino County Health and Human Services (CCHHS), and Safe Kids Worldwide are proud to recognize Billy Weldon as the winner of the 2020 America's Favorite Crossing Guard contest.
After tens of thousands of votes from appreciative supporters that earned him a spot as one of the top five finalists, Weldon was named the winner by a panel of judges because of his exceptional impact on his community and his commitment to the safety of the students.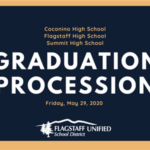 Flagstaff Unified School District (FUSD) high schools, Coconino High School, Flagstaff High School, and Summit High School, will hold graduation processions on Fourth Street in Flagstaff, Arizona on Friday, May 29, 2020.  The event will include an opportunity for graduates to be recognized while still ensuring necessary social distancing measures. 
(Graduation ceremonies were also held at Fredonia, Grand Canyon, Tuba City, Page and Williams high schools. View videos below)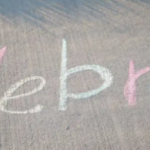 Flagstaff's teachers – from preschool through college – are amazing. In every school in our community, educators continue to give their all to support student success.
Teacher appreciation activities won't look the same this year, but that doesn't mean the celebrations can't be bigger than ever!  Participate in a community-wide and statewide celebration of our teachers.
Click here for ideas to share your love…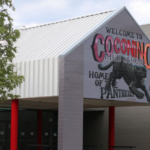 Two years after submitting its initial application, Coconino High School has been authorized as an International Baccalaureate (IB) World School, allowing it to begin to offer the IB Diploma Programme, an advanced learning option for students during their last two years of high school.
The authorization was announced late last week, after a Tuesday video conference presentation to the Flagstaff Unified School District Governing Board.
"I couldn't be more proud and honored to be recognized by the IBO [International Baccalaureate Organization] and also I am just thrilled for our students at Coconino High School who will have the opportunity to pursue an IB diploma or just register and take IB classes," Principal Stacie Zanzucchi said during the presentation.
The International Baccalaureate Organization, an international educational foundation based in Switzerland, has four programs for students from ages three to 19: the Primary Years Programme, Middle Years Programme, Diploma Programme and Career-related Programme.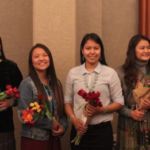 The deadline for the Southwest Native-American Foundation's (SWNAF) scholarships is May 1. These scholarships are for outstanding Native American high school or university students in the southwest. Scholarships are available for high school summer programs, art and vocational schools, community colleges or universities and graduate school.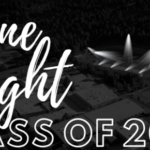 All Flagstaff senior high school students at Coconino High School, Flagstaff High School, and Summit High School will be recognized beginning Monday, April 13, 2020, for the next twenty days by turning on the Cromer Field lights for twenty minutes beginning at 8:20 p.m.  The recognition begins at 20:20 military time each night to honor all Northern Arizona seniors in the 2020 graduating class.
"We want a way to recognize our seniors while still following CDC recommended social distancing practices," shares Coconino High School Principal Stacie Zanzucchi.  "This is a special time for seniors and we hope that this demonstrates our ongoing commitment to ensure they are recognized for all of their hard work and celebrated for the journey that is still ahead."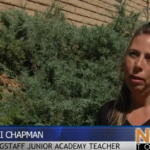 Eli Chapman, a Flagstaff Junior Academy teacher, was recently named NAZ Today Teacher of the Week.