Tag: coconino county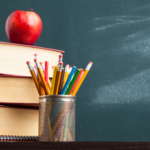 Cheryl Mango-Paget, County Superintendent of Schools, would like to announce six of Coconino County's top-spellers will battle for spelling excellence by way of the new online testing platform.
This is the first year the County will use this new platform. The new online testing platform gives school spelling bee coordinators, teachers, and sponsors maximum flexibility in the administration of local spelling bee programs. As teachers deliver classroom instruction, manage remote learning, or provide a combination of the two, they can offer a traditional oral spelling bee or use the new online testing platform to administer a virtual spelling and/or vocabulary test.
The County BEE will begin at 8 a.m. on Thursday, February 11, 2021 through February 12, 2021, 5:00 p.m. Each participating school will provide access to the online testing platform for each of the six students participating.
The 2021 Coconino County Spelling BEE consists of home, public, charter, and private school-students from throughout the County who won their school or district Spelling Bee.