Tag: coconino county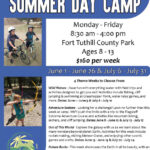 Coconino County Parks & Recreation is now accepting registrations for the Outdoor Adventure Summer Day Camp. Activities for this year's camp include archery, group games, hiking, arts and crafts, and a field trip to Flagstaff Extreme Adventure Course.
Due to COVID-19, staff made some changes to camp this year, including: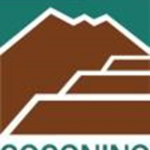 pear tip of the American Criminal Justice System. It is easy to say that police brutality has no place in this system. But when a system authorizes law enforcement to use lethal violence against the people over $20 or cigarettes or a toy gun or while they're asleep in their beds, it is incumbent on those working within that system to examine how their own actions propel the inexorable grind of the machinery of justice.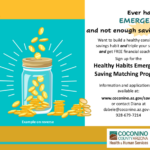 Coconino County Health and Human Services (CCHHS) is launching a program that matches people's savings while helping them improve their financial habits.
The Healthy Habits Emergency Saving Matching program provides free financial education/coaching and matches participants' saving over nine months. The longer participants save, the larger the matching ratio becomes – giving participants the opportunity to triple their savings from $225 to $675.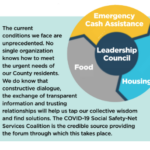 Coconino County has suffered greatly from the coronavirus pandemic. Our residents only make up about 2% of the state, but we have 6% of the COVID-19 cases and 10% of the fatalities attributed to the disease – the highest death rate in Arizona.
Add to that the economic impact of the disease. According to the Bureau of Labor Statistics, the four industries that have been hardest hit in terms of unemployment during this time are hospitality, retail, education/health care services, and government. Those also are the sectors that make up the bulk of our jobs in northern Arizona.
The demands on our nonprofits are unprecedented. Which is why United Way of Northern Arizona established the COVID-19 Fund two months ago, and why we are teaming up with Coconino County to lead the COVID-19 Social Safety-Net Services Coalition.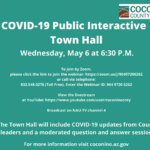 Coconino County will hold a public interactive Town Hall on Wednesday, May 6 from 6:30 p.m. to 8:00 p.m. using Zoom Video Communications (Zoom). The meeting will also be streamed on Coconino County's YouTube channel and broadcast on NAU-TV.
"Coconino County has been leading the COVID-19 response as the public health agency for our region," said Coconino County Supervisor Liz Archuleta, Chair of the Board of Supervisors. "The County is hosting this town hall to provide brief reports on the status of the COVID-19 response and engage with questions and concerns that our residents have. We hope that you will join us via Zoom or livestreams on YouTube or NAU-TV to learn more and get your questions answered."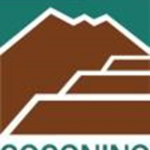 Coconino County is seeking a Peer Support Specialist: Opioid Crisis Response – Public Health District.Coconino County is seeking a Peer Support Specialist: Opioid Crisis Response – Public Health District.
Under supervision assists adults with substance use disorder (SUD) to access needed treatment and services from a peer standpoint.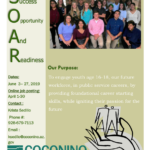 Coconino County is excited to announce our SOAR (Success, Opportunity, and Readiness) Summer Youth Employment program. Are you interested in learning about and engaging in non-profit, local government, and public service careers? Are you in need of career building skills and exposure to the workforce?This is the opportunity for you!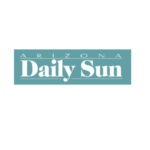 For the fourth year in a row, Arizona voters have ranked education the top issue facing the state of Arizona, according to an annual survey conducted by Expect More Arizona, a statewide nonprofit, nonpartisan education advocacy group.
Among other state issues, such as immigration and border issues, taxes and healthcare, education earned the top ranking of the 600 statewide voters surveyed.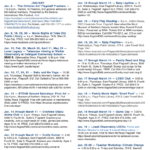 As 2019 gets underway, a number of family-friendly events are scheduled throughout Coconino County.