Tag: coconino county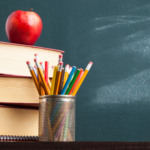 Cheryl Mango-Paget, County Superintendent of Schools, would like to announce Coconino County's 2021 Spelling BEE winner is Mae Ann Bradford from Basis.ed.
She was determined the winner after 2 tiebreakers were completed. Congratulations Mae Ann on winning the 2021 County Spelling Bee! You should be incredibly proud knowing your efforts and skills paid off and contributed to your recent achievement. Mae Ann will receive $250 from the Flagstaff Rotary Club and will move on to compete in the March State Spelling Bee.