Tag: coconino county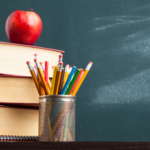 Cheryl Mango-Paget, County Superintendent of Schools, would like to announce six of Coconino County's top-spellers will battle for spelling excellence by way of the new online testing platform.
This is the first year the County will use this new platform. The new online testing platform gives school spelling bee coordinators, teachers, and sponsors maximum flexibility in the administration of local spelling bee programs. As teachers deliver classroom instruction, manage remote learning, or provide a combination of the two, they can offer a traditional oral spelling bee or use the new online testing platform to administer a virtual spelling and/or vocabulary test.
The County BEE will begin at 8 a.m. on Thursday, February 11, 2021 through February 12, 2021, 5:00 p.m. Each participating school will provide access to the online testing platform for each of the six students participating.
The 2021 Coconino County Spelling BEE consists of home, public, charter, and private school-students from throughout the County who won their school or district Spelling Bee.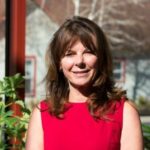 The Coconino County Board of Supervisors has appointed Cheryl Mango-Paget as Coconino County Superintendent of Schools effective immediately.
Mango-Paget has served as the Associate Superintendent for Coconino County since 2012, holds a certificate to teach in schools in the state of Arizona, and holds Arizona administrator and superintendent certifications. Mango-Paget has classroom experience as a teacher and administrator, and expertise and passion for Science, Technology, Engineering, and Math Education (STEM).
"I'm honored to serve Coconino County as the Superintendent of Schools," said Mango-Paget. "Education is my passion and I look forward to continuing to improve the educational outcomes for our students and training for our teachers. Our future is built on the success we have educating the children and young adults of our county."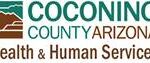 The Coconino County Health and Human Services is hiring aProgram Supervisor.
Note: This position is grant funded through Healthy Families Arizona and is open until filled. The first review of applications will be on January 11, 2021.
Typical Duties
(Illustrative Only)
• Implements, coordinates and evaluates programs that provide services to the public
• Supervises, trains and evaluates program staff
• Meets with staff to address issues, resolve problems, review program goals and objectives and coordinate activities
• Provides quality assurance of timely completion of required program files and data
• Maintains control over caseload and/or work assignments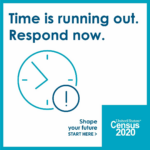 The Census Bureau will complete their counting efforts on September 30.
Coconino County urges all residents to complete the Census which can be done in less than 10 minutes. The Census can be completed in a variety of ways, including online at https://my2020census.gov/ or by calling 1-844-330-2020. The current self-response rate in Coconino County is 45.7% as of Sept. 28, while the rest of Arizona is at 63.5%. (The Navajo Nation has a self-response rate of 21.1 percent)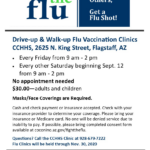 Seasonal influenza vaccine is being offered at the Coconino County Health and Human Services (CCHHS) Clinic, 2625 N. King Street, Flagstaff. Drive-up and Walk-up Flu Vaccination Clinics will be held every Friday beginning September 11 and every other Saturday beginning September 12 from 9 a.m. – 2 p.m. No appointment is needed. Masks or face coverings are required.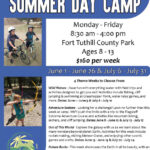 Coconino County Parks & Recreation is now accepting registrations for the Outdoor Adventure Summer Day Camp. Activities for this year's camp include archery, group games, hiking, arts and crafts, and a field trip to Flagstaff Extreme Adventure Course.
Due to COVID-19, staff made some changes to camp this year, including: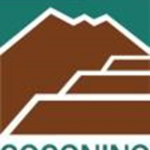 pear tip of the American Criminal Justice System. It is easy to say that police brutality has no place in this system. But when a system authorizes law enforcement to use lethal violence against the people over $20 or cigarettes or a toy gun or while they're asleep in their beds, it is incumbent on those working within that system to examine how their own actions propel the inexorable grind of the machinery of justice.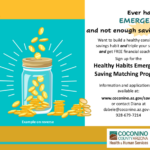 Coconino County Health and Human Services (CCHHS) is launching a program that matches people's savings while helping them improve their financial habits.
The Healthy Habits Emergency Saving Matching program provides free financial education/coaching and matches participants' saving over nine months. The longer participants save, the larger the matching ratio becomes – giving participants the opportunity to triple their savings from $225 to $675.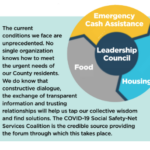 Coconino County has suffered greatly from the coronavirus pandemic. Our residents only make up about 2% of the state, but we have 6% of the COVID-19 cases and 10% of the fatalities attributed to the disease – the highest death rate in Arizona.
Add to that the economic impact of the disease. According to the Bureau of Labor Statistics, the four industries that have been hardest hit in terms of unemployment during this time are hospitality, retail, education/health care services, and government. Those also are the sectors that make up the bulk of our jobs in northern Arizona.
The demands on our nonprofits are unprecedented. Which is why United Way of Northern Arizona established the COVID-19 Fund two months ago, and why we are teaming up with Coconino County to lead the COVID-19 Social Safety-Net Services Coalition.