Tag: coconino county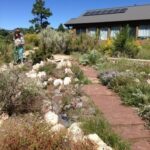 Coconino County Parks & Recreation and The Literacy Center are pleased to unveil the Storybook Path at Sawmill County Park.
The path features the book Marisol McDonald Doesn't Match by local author Monica Brown. The book's pages are displayed on pedestals at intervals along the path for visitors of all ages to read and enjoy in both English and Spanish. Visitors also have the option to listen to the audio book in both languages by scanning a QR code on their smartphone.