Tag: Coconino County Recorder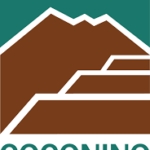 The Coconino County Assessor, Treasurer and Recorder's offices will continue Mobile Service Days in 2018. Each office will deliver the functionality and services regularly provided directly to communities throughout the county.
Staff from each office will be available to meet with citizens, provide general services and answer questions. People can apply for property tax exemption programs, pay a tax bill, record documents and register to vote.