Tag: Coconino County Career Center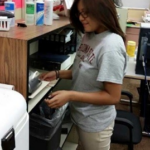 Seniors from Page High School will be offered the opportunity to begin to build their resume with interviewing skills and work experience before they graduate.
The Coconino Career Center will partner with the Transition School to Work program in Page to offer internship opportunities to ten students. These students will leave high school with strong foundational work skills they will learn while working with local businesses and in the school district.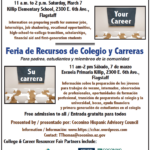 March 6, 2015 • Coconino Hispanic Advisory Council The Coconino Hispanic Advisory Council will present its inaugural "College & Career Resource Fair" from 11 a.m. to 2 p.m. Saturday, March 7 at Killip Elementary School, 2300 E. 6th Ave., Flagstaff. The fair is open to parents, high school students and interested community members. Free admission to […]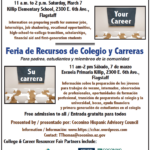 February 23, 2015 • Coconino Hispanic Advisory Council The Coconino Hispanic Advisory Council will present its inaugural "College & Career Resource Fair" from 11 a.m. to 2 p.m. Saturday, March 7 at Killip Elementary School, 2300 E. 6th Ave., Flagstaff. The fair is open to parents, high school students and interested community members. Free admission […]