Tag: Coconino Community College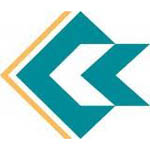 Coconino Community College is making education more convenient for working students by offering a new "express" semester of 12-week classes.
The classes, which begin on Sept. 25, cover the topics of art, biology, business, computer information, English and history. Among the classes are Art Appreciation (ART 100), Unity of Life (BIO 181), Business Communications (BUS 204), Introduction to Computer Information Systems (CIS 120), Systems Analysis and Design (CIS 202) Fundamentals of Composition (ENG 100) and Women of the American Southwest (HIS 298).
"These classes may be a great fit for late registrants or for working students who want the flexibility of evening or online classes," said Dr. Gonzalo Perez, Associate Vice President of Innovative Learning Solutions. "These classes may also be good for those students who want to change classes at this late hour or add additional classes to their fall schedules."