Tag: Coconino Community College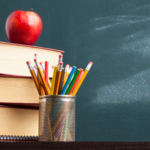 Coconino County Superintendent of Schools Dr. Tommy Lewis is seeking applicants for appointment to the Tuba City School District Governing Board.
One seat will be vacant. This position will be filled prior to December 24, 2020 so the appointee can start their duty on January 1, 2021 as a new board member.
Applicants must be Arizona registered voters and residents of the school district for at least one year prior to the date of appointment.  Applicants or their spouses cannot be an employee of the district.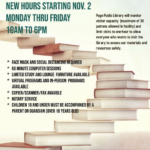 We can't wait to see our patrons inside our buildings again. It's been a long journey and a lot of planning to get to this moment.
"COVID-19 will forever change the Library experience. However, our top-notch customer service and Library rich programming to educate and enrich our community will remain the same.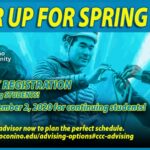 Attention CCC students – It's time to GEAR UP for the 2021 spring semester at Coconino Community College.
One week of Priority Registration is reserved for CCC continuing students beginning Monday, November 2, 2020.
Open registration for the general public begins Monday, November 9, 2020.
Spring instruction begins Monday, January 11, 2021.
Spring courses are planned to be offered via the following instructional methods*
In-person classes – limited availability
Zoom classes via video conferencing
Online web classes – 100% online courses, no set meeting times
Hybrid classes – combination of Zoom/online, and in-person/online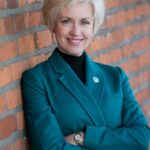 I find it difficult to believe, but we are halfway through the Fall semester here at Coconino Community College.
Although the COVID-19 pandemic has profoundly affected the way we deliver courses at the college, our students have continued to make progress toward achieving their educational dreams a reality.
Some of our students have also told us, frankly, that as soon as it is safe to do so, they would like to see a return of in-person classes at CCC. We are listening, and we are planning, if it is safe to do so in the Spring semester, to offer a percentage of our courses in-person to help those students who thrive in a face-to-face setting.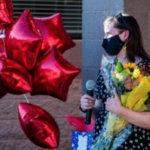 The Coconino County School Superintendent's Office announces the 2020 Teacher of the Year, the 2020 Teacher of the Year Ambassadors for Excellence, the 2020 Rookie Teacher of the Year and the 2020 Rookie Teacher of the Year Ambassadors for Excellence. …
Superintendent Dr. Tommy Lewis would like to formally announce the winner of the 2020 Coconino County Teacher of the Year is Kristin Patterson, Flagstaff Junior Academy. The 2020 Teacher of the Year Ambassadors for Excellence winners are Lynn Patton, Mount Elden Middle School and Todd Van Hoesen, Haven Montessori. The 2020 Rookie Teacher of the Year winner is Ashley Curtin, W.F. Killip Elementary. The 2020 Rookie Teacher of the Year Ambassadors for Excellence are Tessa Alexander, Williams High School and Langley Vannoy, Sinagua Middle School.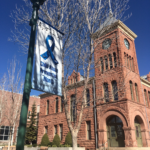 The Coconino Coalition for Children & Youth has taken a pro position on Prop 208 for education funding. We are encouraging a yes vote on this ballot item.
A quality education system is crucial for healthy communities and the outcomes society desires. A well- resourced and supported education system helps prevent many costly societal needs including high incidences of criminal justice and law enforcement involvement. Education is a societal tool to prepare our children for healthy, engaged and positive community involvement through their life span. Further, it is a driver of economic growth. Businesses with higher-paying jobs locate in areas where they have access to an educated work force and where they are ensured of a quality education for their employees and their children. Increasing jobs through cheap labor, and low paying wages, is not as beneficial to the Arizona economy as high paying, invested employers.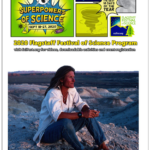 The 31st annual Flagstaff Festival of Science is nearly here, and that means it's time to participate in the "Best 10 Days of the Year." This year, we celebrate the Superpowers of Science through more than 60 FREE events for all ages from Sept. 18-27!
Each year, the Festival's all-volunteer Board of Directors works to help you indulge your curiosity. This year has presented a special kind of challenge as we tried to find ways to engage and excite you while observing social distancing, but thanks to our innovative partners and technology, we are thrilled to bring you a wide variety of fun and educational events, including online presentations, virtual workshops, classroom talks and guided tours, led by Flagstaff scientists.
This year's Festival will look a little different, but we continue to emphasize hands-on learning with free science kits; interaction with scientists through online platforms; and opportunities to explore through self-guided tours, socially distanced walks and outdoor activities.
And, as always, we will kick off the Festival with an exceptional ballet performance. On Friday, Sept. 18, the NAU Community Music and Dance Academy will present "The Caped Crusaders of Science" at 6:45 p.m., followed by our W. L. Gore & Associates Keynote Presentation with Earth scientist Christa Sadler, "Tapping into the Superpowers of Science" at 7 p.m.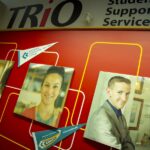 The Coconino Community College TRIO Student Support Services program received a $1.3 million grant from the U.S. Department of Education.
The grant, which will be distributed over a five-year period, is the third such grant CCC has received since 2010.
"This is a big deal because our priority is first-generation students, students with disabilities and low-income students," said Jessica Laessig, TRIO project coordinator at CCC. "This grant is important to be able to help these students who need it the most on our campus."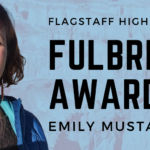 Emily Musta of Flagstaff High School in Flagstaff, Arizona has been selected for the Fulbright Distinguished Awards in Teaching Research (Fulbright DA) Program to New Zealand, a program sponsored by the U.S. Department of State and the J. William Fulbright Foreign Scholarship Board.
Musta is one of approximately 22 U.S. citizens who will travel to 10 countries around the world in spring 2021 on the Fulbright DA Program. Recipients of Fulbright grants are selected on the basis of academic and professional achievement, as well as record of service and demonstrated leadership potential.
The Fulbright Program is the flagship international educational exchange program sponsored by the U.S government and was created to increase mutual understanding and build lasting connections between the people of the United States and the people of other countries. The primary source of funding for the Fulbright Program is an annual appropriation made by the U.S. Congress to the U.S. Department of State's Bureau of Educational and Cultural Affairs (ECA). Since its inception in 1946, the Fulbright Program has given over 390,000 passionate and accomplished students, scholars, teachers, artists, and professionals of all backgrounds and fields the opportunity to study, teach and conduct research, exchange ideas, and contribute to finding solutions to important international problems. The global network of Fulbrighters fosters mutual understanding between the United States and partner nations, advances knowledge across communities, and improves lives around the globe.