Tag: Coconino Community College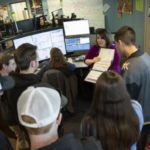 The high school students listened intently to the 9-1-1 call. The woman told the dispatcher that her baby wasn't breathing. The dispatcher, calmly, walked the mother through the steps of cardio-pulmonary resuscitation until emergency crews could arrive.
"We are all super passionate about what we do," said Katie Brandis, Communications Manager at the Law Enforcement Administrative Facility in Flagstaff. And, even though the work is stressful, she added, it is also very rewarding and dispatchers often make a difference between life and death.
Twelve students from area high schools spent the day on Nov. 14 at the Law Enforcement Administrative Facility learning about the careers in policing and emergency services available in Flagstaff and in the county. The event, the second installment of a two-day series, was organized by the Coconino County Arizona @ Work Business Service team, of which Coconino Community College is a member.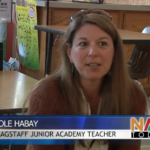 Cole Habay, a Flagstaff Junior Academy teacher, was named NAZ Today Teacher of the Week.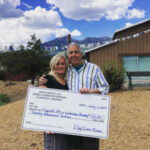 The Flagstaff Blues and Brews Festival not only doubled the fun this year, it also doubled its generosity. The June weekend event brought in more than 7,000 patrons in two days and raised $20,000 for the Flagstaff Arts and Leadership Academy.
Last year, festival organizer Peak Events donated $10,000 from the proceeds to FALA. With an added day this year, the Flagstaff company was able to give twice that amount, which will go toward funding the non-profit charter school's art and music programs.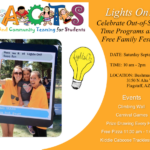 FACTS is holding their annual Lights On Festival this Saturday, September 7th, at Bushmaster Park. Lights On Festival is a free celebration to recognize the importance of after-school programs. There will be games, prizes, food, and more! Make sure to come out this Saturday from 10 AM to 2 PM to support everything that FACTS and other Out-of-School Time programs do for our students, families, and community!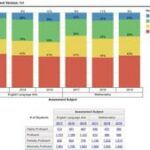 As standardized testing scores from the last school year are released, Flagstaff Unified School District is launching a new tool to help its staff use the data more effectively.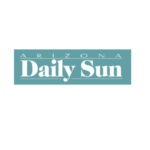 The traditional school supply list of items to purchase for students before the start of the school year has disappeared, at least temporarily, from Marshall Magnet Elementary School.
Using funds from the school's annual jog-a-thon fundraiser, the Title I school's Parent-Teacher Organization (PTO) donated $10,000 in pencils, markers, binders, folders and other supplies needed by students and teachers this year.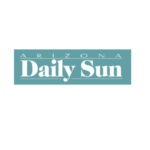 The click-clack of active keyboards resonated through a Coconino Community College computer lab this week as 20 kids typed away, earbuds in and faces to the screens.
They weren't playing games or surfing the web, though. They were coding their own websites.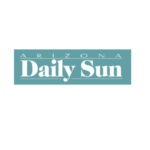 Flagstaff Unified School District's bank account just increased by $25 million, following the sale of the first set of $75 million in bonds approved by voters in November.
The funds from the sale were deposited in the Coconino County Treasurer's Office last week and will the district to move forward with its renovation projects and technology initiative.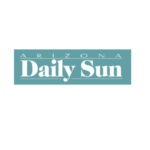 "When a road is blocked off or is jammed up – as happens often in this town – we may have to go around," graduating student Richie Szopinski said to about 80 fellow graduates at Coconino Community College's first commencement ceremony Friday morning."Sure, it may take us a bit longer, and we may not like it initially, but we should never underestimate it. Who knows, you might just find something out about yourself that you might never have if you had taken the alternate route," he said.