Tag: Coconino Community College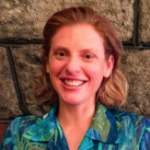 Melinda McKinney is highly involved with STEM initiatives in Flagstaff. As an instructor of Biology, Physics and Mathematics at Coconino Community College she inspires students through her courses and lectures. Outside of the classroom she organizes camps, workshops, and activities that promote science and enhance public knowledge on a variety of topics. Melinda is on the board of the Flagstaff Festival of Science as a primary organizer for Coconino Community College's involvement in workshops.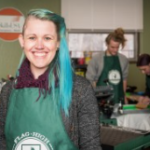 Kayley Quick is an exceptional and inspirational educator who teaches Graphic Design at Flagstaff High School. In addition to being an integral part of the art and performance scene for many years, she has been highly successful in helping her students achieve personal and public success in their studies, careers, public contributions and community connections.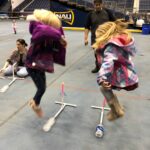 STEM City, a nonprofit that seeks to promote science, technology, engineering and math (STEM) to the Flagstaff community, is seeking partners and sponsors for its Flagstaff Community STEM Night at the NAU Skydome on March 9, from 5 to 7 p.m.
The free event, which had more than 2,000 participants last year, encourages children and their families to experience and think about STEM in new ways.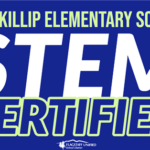 The school-improvement, assessment, and certification organization Cognia™, a nonprofit organization, recognizes W.F. Killip Elementary School with Cognia™ STEM Provider Certification.
"The certification is designed to differentiate organizations that simply put a STEM stamp on their materials and marketing and those that have products and services that meet high standards," says Dr. Mark A. Elgart, president and CEO of Cognia. The certification process, Dr. Elgart notes, involves several stages of rigorous internal, external, and on-site review and assessment of performance against standards focused on contributions to the STEM pipeline, STEM learning, connections to real-world applications and community, and program efficacy.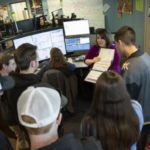 The high school students listened intently to the 9-1-1 call. The woman told the dispatcher that her baby wasn't breathing. The dispatcher, calmly, walked the mother through the steps of cardio-pulmonary resuscitation until emergency crews could arrive.
"We are all super passionate about what we do," said Katie Brandis, Communications Manager at the Law Enforcement Administrative Facility in Flagstaff. And, even though the work is stressful, she added, it is also very rewarding and dispatchers often make a difference between life and death.
Twelve students from area high schools spent the day on Nov. 14 at the Law Enforcement Administrative Facility learning about the careers in policing and emergency services available in Flagstaff and in the county. The event, the second installment of a two-day series, was organized by the Coconino County Arizona @ Work Business Service team, of which Coconino Community College is a member.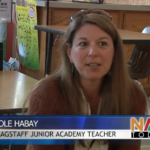 Cole Habay, a Flagstaff Junior Academy teacher, was named NAZ Today Teacher of the Week.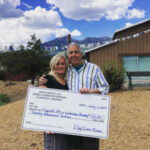 The Flagstaff Blues and Brews Festival not only doubled the fun this year, it also doubled its generosity. The June weekend event brought in more than 7,000 patrons in two days and raised $20,000 for the Flagstaff Arts and Leadership Academy.
Last year, festival organizer Peak Events donated $10,000 from the proceeds to FALA. With an added day this year, the Flagstaff company was able to give twice that amount, which will go toward funding the non-profit charter school's art and music programs.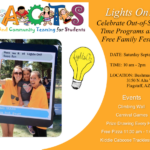 FACTS is holding their annual Lights On Festival this Saturday, September 7th, at Bushmaster Park. Lights On Festival is a free celebration to recognize the importance of after-school programs. There will be games, prizes, food, and more! Make sure to come out this Saturday from 10 AM to 2 PM to support everything that FACTS and other Out-of-School Time programs do for our students, families, and community!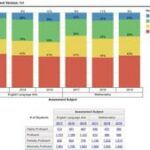 As standardized testing scores from the last school year are released, Flagstaff Unified School District is launching a new tool to help its staff use the data more effectively.