Tag: Claire Louge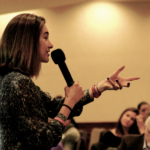 Rebecca "Becky" Ruffner is about to start a new chapter in her life.
As she turns the page, the 72-year-old founder and executive director of Prevent Child Abuse Arizona, who will retire her post on Dec. 31, is confident the agency's new leader is poised and ready for the task.
The agency on Wednesday announced the promotion of Training Director Claire Louge to Ruffner's role upon her retirement.
Since 2014, Louge has served as an agency trainer, both for local and statewide events.
From upstate New York, Louge has a bachelor's degree from Cornell University in human development and a master's degree in human relations from Northern Arizona University. She is a graduate of the American Express Leadership Academy at the Arizona State University Lodestar Center.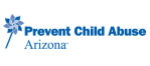 Stress and trauma in childhood affects later adult health. Yavapai Communities for Kids, a project of Prevent Child Abuse Arizona, is inviting the community to a free presentation about the Adverse Childhood Experience (ACE) Study, an ongoing research study that demonstrates the link between early stress and adult disease. In addition, participants will learn about the Strengthening Families Protective Factors, which work to both prevent ACEs from occurring and build resilience to their negative effects.