Tag: civics education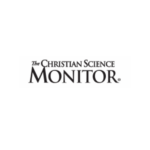 Ever since March 2020, when the pandemic was declared, schools across the United States have been ground zero in a massive, accidental experiment in universal free meals. All public school children are for the first time experiencing equal access to food, no questions asked.
But the idea of providing universal free meals requires a certain shift in thought – and budgets – that not everyone agrees with.

In one school district, families are pulling their kids out of school. In others, students show up in face masks.
Educators in another Southern California community agreed to suspend an exchange program to keep visiting Chinese students out of quarantine.
School districts across the U.S., particularly those with large Asian American populations, have scrambled to respond to the outbreak of the coronavirus, which has killed more than 1,500 people and sickened tens of thousands more, almost all in China.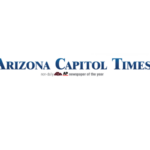 It's billed by proponents as a way moms can defend themselves from attackers while dropping their children off at school. But legislation that cleared the Senate Judiciary Committee Thursday on a 4-3 party-line vote also would permit high schoolers who are at least 18 to bring and keep loaded weapons in their vehicles. And that alarmed some foes of HB 2693 who said it creates the opportunity for what starts out as a spat among students to quickly escalate if one goes out to the parking lot to retrieve the weapon.