Tag: children's well-being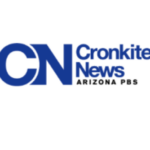 Arizona ranks among the five worst states for children's well being in education, health, economics and family and community matters, according to the Kids Count annual report.
Arizona was ranked 46th in the country, the Kids Count report from the Annie E. Casey Foundation says.
Nearly 400,000 Arizona children live in "high-poverty" areas. And six out of ten of Arizona's three- to four-year-olds are not in preschool, with a child psychologist saying that means their learning is delayed.

When the legislature and Governor Brewer created the new Department of Child Safety they appropriated funding to add new staff so that children could be protected and connected with permanent homes. It is worth celebrating that as of October 31, the Department had filled all of its direct child safety specialist positions. In January of […]

When the legislature and Governor Brewer created the new Department of Child Safety they appropriated funding to add new staff so that children could be protected and connected with permanent homes. It is worth celebrating that as of October 31, the Department had filled all of its direct child safety specialist positions. In January of […]