Tag: Children's Action Network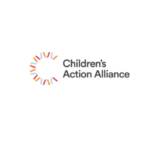 As we come to the end of 2022, CAA is taking time to reflect on this year's legislative session. While we encountered a sometimes-hostile reception toward the policy solutions we seek, we never gave up. In fact, adversity only seems to make us stronger and more determined to get things done.
Because of your support, we regrouped, found new approaches, built even stronger coalitions, and we came back to fight even harder for Arizona children.
However, we need your help to find impactful ways to use data and research to spark action for measurable and positive change.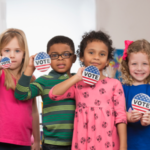 Children cannot vote, but we can. Arizona's children are counting on all eligible voters to raise their voices and vote for candidates and ballot measures that will improve the quality of life for families and future generations. Monday, October 5 is the last day to register to vote. To register to vote, click here, or to update your current voter information for the upcoming election on November 3, please click here.