Tag: Children's Action Alliance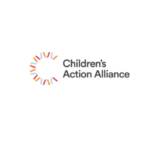 For most of us, it is hard to imagine an entire lifetime lived during a deadly pandemic. As we enter the third year of COVID, public health crisis, many Arizonans may feel like it has been forever but for the state's infants and toddlers it literally has been a lifetime. The mental and physical well-being of babies is a powerful indicator of our overall health, and it is looking more and more like our youngest citizens are not all right.  
Last week, an initiative of ZERO TO THREE called Think Babies! released the State of Babies Yearbook, an annual report that looks at the national and state-by-state data on the well-being of America's babies. The Yearbook includes 60 indicators across policy areas known to provide a strong start in life: GOOD HEALTH, STRONG FAMILIES, AND POSITIVE EARLY LEARNING EXPERIENCES. The 2022 Yearbook also includes specialized data collected by the University of Oregon during the pandemic to show how the crisis has affected and continues to affect families with infants and toddlers.