Tag: Child Crisis Arizona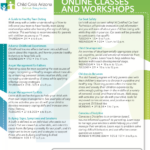 Child Crisis Arizona has announce free, virtual parent education programs for January and February.
The programs include:
Our NEW topics: Healing Trauma and Children in Between
Our popular 2-part Conscious Discipline class …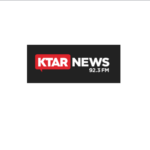 "Caring for Kids will benefit Child Crisis Arizona and Arizona Helping Hands, two organizations whose mission is helping support foster families in Arizona."
As business leaders here in Arizona, we have a responsibility to help grow the next generation of leaders. And school-based organizations play a key role. During this holiday season teens are finding ways to serve through a variety of groups.
Student government, National Honor Society and Future Business Leaders of America (FBLA) all help tweens and teens look beyond themselves and into the needs of their community. At Canyon State Credit Union, we are deeply involved with FBLA, and this year, their State Service Project is dedicated to a cause close to our hearts, Caring For Kids collection drive.