Tag: Child Abuse Prevention Month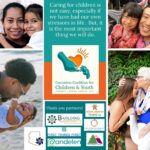 April is child abuse prevention month.  The Coconino Coalition for Children & Youth, along with the help of many partners will be unveiling our coordinated prevention plan at our April 7th meeting at 10 a.m. (zoom)
If you are already a part of the Coconino Prevention Council- just attend the meeting as usual.  If you would like to be added to the calendar invite to hear about this project, the planned rollout and how you can easily help spread awareness- please let us know so we can add you to the invite.  
We will also screen our brand new 30 min ACES/Mindfulness/ Protective Factors training that is meant to feed community members into all of our other work. 
Please join us in support of Prevention efforts in Coconino County- your help and support is needed!
For more information, contact: coalition@coconinokids.org