Tag: Child Abuse Prevention fund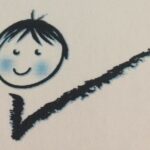 On your Arizona tax form you will see a box that you can check for child abuse prevention. I know that those boxes can raise the question about how the money helps serve. Regional Child Abuse Prevention (CAP) councils across the state can help answer your questions.
The money goes toward the Department of Child Safety (DCS) in-home services program. When there is a struggle in a family, DCS responds to investigate. The service providers under this program bring intensive services into the home in order to maintain safety while promoting strengths and growth. This program allows children to stay with their family and avoid the traumatic, and costly, move into foster care.