Tag: Center for the Study of Social Policy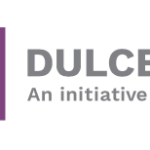 The Center for the Study of Social Policy (CSSP) is seeking applications from organizations interested in implementing DULCE within their community. This opportunity is designed for communities that have some of the needed partnerships in place and/or those communities with funding for full implementation of DULCE. CSSP will provide tailored support in the planning phase and technical assistance in implementation.
DULCE (Developmental Understanding and Legal Collaboration for Everyone) is an innovative approach based in the pediatric care setting that proactively addresses social determinants of health, promotes the healthy development of infants, and provides support to their parents, all during the precious and critical first 6 months of life.