Tag: Center for the Future of Arizona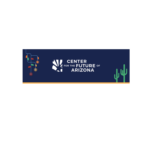 The Center for the Future of Arizona thanks Governor Ducey for signing H.B. 2862, legislation that supports Arizona schools in providing learner-centered education to better meet the needs of every student and family. 
The enactment of H.B. 2862 builds on CFA's decade of work with policymakers, public schools, and communities to expand learner-centered education in order to create more excellent and equitable outcomes for all Arizona students. 
This legislation complements work already underway in Arizona to support schools that want to make the shift to learner-centered education, including the Arizona Personalized Learning Network that provides support and training to school districts and charter networks committed to personalizing learning for their students.