Tag: Census 2020 and education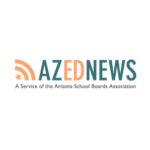 Many Arizonans are concerned a Census 2020 citizenship question could make immigrants, noncitizens, Latinos and other minority groups less likely to respond, leading to an undercount.
That means Arizona would receive less than its fair share of more than $675 billion in federal funds each year that impact public schools, families and communities.
Accurate Census data is key for determining political representation as well as allocating federal funding to jurisdictions based on their demographic characteristics, needs and assets, said Lizette Escobedo, director of national census program for NALEO, the National Association of Latino Elected Officials.