Tag: CCC&Y Coconino Coalition for Children and Youth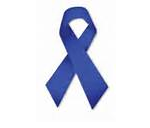 The Arizona Child Fatality Review Program's 2014 report attributes 75 child deaths statewide to abuse and neglect, a reduction from 92 in 2013. The Review Team determined that 100% of those 2014 deaths were preventable.
Over 18,000 Arizona children are currently in out-of-home care due to abuse or neglect. First responders, teachers, social workers, clinicians, medical personnel, faith leaders and many more dedicated community members work hard to support these children and families and continuously find ways to keep our communities and children safe.
Each year, the Coconino Coalition for Children & Youth (CCC&Y), in partnership with the Department of Child Safety (DCS), hosts the Child Abuse Prevention Conference and Luncheon. This year's events both will be held on March 31, 2016.
Our theme — "Strengthening Ourselves, Strengthening Our Practice" – will provide opportunities to not only reinforce prevention efforts, but also reinforce ourselves as agents of change.