Tag: CCC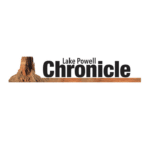 The Library Journal has awarded Page Public Library five stars – its highest rating – on its list of America's Star Libraries for 2022. Only one other library in Arizona, Phoenix Public Library, has been given the top rating. 
The last time Page Public Library earned five stars was 2015, when it was the only library in Arizona to achieve the rating. 
The Library Journal Index of Public Library Service rates U.S. public libraries based on selected per capita output measures, including circulation, library visits, program attendance, internet computer use, public Wi-Fi sessions, electronic retrievals from online databases, and library website visits.
At the Page City Council meeting on Feb. 22, Director of Communication and Recreation Services Lynn Cormier said Page Public Library "has done phenomenal things." She led council members and city management in recognizing library staff for their hard work in achieving the rating.