Tag: CCC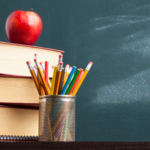 Coconino County Superintendent of Schools Dr. Tommy Lewis is seeking applicants for appointment to the Tuba City School District Governing Board.
One seat will be vacant. This position will be filled prior to December 24, 2020 so the appointee can start their duty on January 1, 2021 as a new board member.
Applicants must be Arizona registered voters and residents of the school district for at least one year prior to the date of appointment.  Applicants or their spouses cannot be an employee of the district.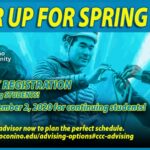 Attention CCC students – It's time to GEAR UP for the 2021 spring semester at Coconino Community College.
One week of Priority Registration is reserved for CCC continuing students beginning Monday, November 2, 2020.
Open registration for the general public begins Monday, November 9, 2020.
Spring instruction begins Monday, January 11, 2021.
Spring courses are planned to be offered via the following instructional methods*
In-person classes – limited availability
Zoom classes via video conferencing
Online web classes – 100% online courses, no set meeting times
Hybrid classes – combination of Zoom/online, and in-person/online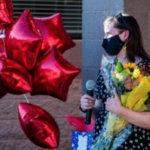 The Coconino County School Superintendent's Office announces the 2020 Teacher of the Year, the 2020 Teacher of the Year Ambassadors for Excellence, the 2020 Rookie Teacher of the Year and the 2020 Rookie Teacher of the Year Ambassadors for Excellence. …
Superintendent Dr. Tommy Lewis would like to formally announce the winner of the 2020 Coconino County Teacher of the Year is Kristin Patterson, Flagstaff Junior Academy. The 2020 Teacher of the Year Ambassadors for Excellence winners are Lynn Patton, Mount Elden Middle School and Todd Van Hoesen, Haven Montessori. The 2020 Rookie Teacher of the Year winner is Ashley Curtin, W.F. Killip Elementary. The 2020 Rookie Teacher of the Year Ambassadors for Excellence are Tessa Alexander, Williams High School and Langley Vannoy, Sinagua Middle School.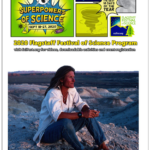 The 31st annual Flagstaff Festival of Science is nearly here, and that means it's time to participate in the "Best 10 Days of the Year." This year, we celebrate the Superpowers of Science through more than 60 FREE events for all ages from Sept. 18-27!
Each year, the Festival's all-volunteer Board of Directors works to help you indulge your curiosity. This year has presented a special kind of challenge as we tried to find ways to engage and excite you while observing social distancing, but thanks to our innovative partners and technology, we are thrilled to bring you a wide variety of fun and educational events, including online presentations, virtual workshops, classroom talks and guided tours, led by Flagstaff scientists.
This year's Festival will look a little different, but we continue to emphasize hands-on learning with free science kits; interaction with scientists through online platforms; and opportunities to explore through self-guided tours, socially distanced walks and outdoor activities.
And, as always, we will kick off the Festival with an exceptional ballet performance. On Friday, Sept. 18, the NAU Community Music and Dance Academy will present "The Caped Crusaders of Science" at 6:45 p.m., followed by our W. L. Gore & Associates Keynote Presentation with Earth scientist Christa Sadler, "Tapping into the Superpowers of Science" at 7 p.m.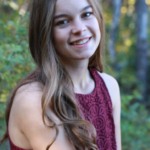 Madison Olson, a senior at Williams High School, received a $500 scholarship from the Coconino Coalition for Children & Youth (CCC&Y).
The council created the annual Child Abuse Prevention Essay contest so that Williams High School Seniors could describe what the community can do to help prevent and respond to child abuse and childhood trauma.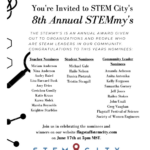 The STEMmy's is an annual award given out to organizations and people who are STEAM leaders in our community. Congratulations to this year's nominees: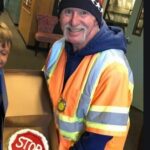 Safe Kids Coconino County, led by Coconino County Health and Human Services (CCHHS), and Safe Kids Worldwide are proud to recognize Billy Weldon as the winner of the 2020 America's Favorite Crossing Guard contest.
After tens of thousands of votes from appreciative supporters that earned him a spot as one of the top five finalists, Weldon was named the winner by a panel of judges because of his exceptional impact on his community and his commitment to the safety of the students.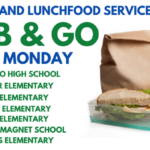 The Flagstaff Unified School District (began a grab and go breakfast and lunch food service on March 23) during the unanticipated school closures due to COVID-19 outbreak. All children receiving a meal need to be physically present at the time the meal is provided.
Also see:
• Arizona Daily Sun — Fredonia-Moccasin USD offering lunches during school closure
• Arizona Daily Sun — Arizona schools closed through April 10, FUSD free meal service starting Monday
• Page Unified School District — Meals during School Closures
• Page Unified School District — PUSD has added LeChee chapter house as a meal pick-up site
• Tuba City Unified School District — 2020 Grab & Go Meal Service
• Williams-Grand Canyon News — Grand Canyon School provides grab and go meals for students
• Williams Unified School District — WUSD will be distributing a breakfast/lunch meal Monday through Thursday starting Monday, March 23rd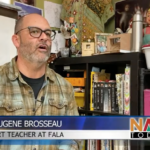 As another week rolls by, another teacher is highlighted for their work in the classroom. Eugene Brosseau, an art teacher at the Flagstaff Arts and Leadership Academy (FALA), is our Teacher of the week, and NAZ Today's Justin Dubail was there to speak with him. Brosseau got his love for the arts in high school, where he was inspired by his art teacher, and encouraged to go into the field of being an educator.