Tag: CCC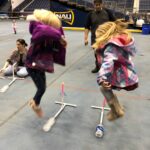 STEM City, a nonprofit that seeks to promote science, technology, engineering and math (STEM) to the Flagstaff community, is seeking partners and sponsors for its Flagstaff Community STEM Night at the NAU Skydome on March 9, from 5 to 7 p.m.
The free event, which had more than 2,000 participants last year, encourages children and their families to experience and think about STEM in new ways.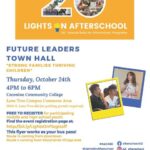 The Arizona Center for Afterschool Excellence (AzCASE) is working with Arizona Town Hall to carry out three Future Leaders Town Hall (FLTH) events in Maricopa, Pinal and Coconino counties. The Future Leaders Town Hall in Flagstaff, to be held from 4 to 6 p.m. Thursday, Oct. 24, is being organized in a partnership with Coconino County, LAUNCH Flagstaff and the venue sponsor Coconino Community College.
With these events the hope is to bring attention to the value of out-of-school time programming as a significant component on the Future Leaders Town Hall topic of Strong Families Thriving Children.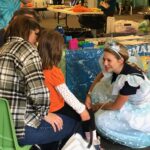 A record of more than 500 visitors took part in the Flagstaff's Festival of Science, CCC&Y's 9thAnnual Early Childhood Fair on Sept. 28 at Flagstaff High School.
The theme of the event was Full "S.T.E.A.M." Ahead.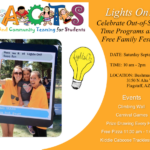 FACTS is holding their annual Lights On Festival this Saturday, September 7th, at Bushmaster Park. Lights On Festival is a free celebration to recognize the importance of after-school programs. There will be games, prizes, food, and more! Make sure to come out this Saturday from 10 AM to 2 PM to support everything that FACTS and other Out-of-School Time programs do for our students, families, and community!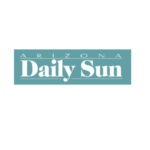 The click-clack of active keyboards resonated through a Coconino Community College computer lab this week as 20 kids typed away, earbuds in and faces to the screens.
They weren't playing games or surfing the web, though. They were coding their own websites.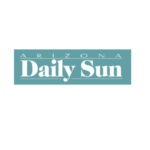 Flagstaff Unified School District's bank account just increased by $25 million, following the sale of the first set of $75 million in bonds approved by voters in November.
The funds from the sale were deposited in the Coconino County Treasurer's Office last week and will the district to move forward with its renovation projects and technology initiative.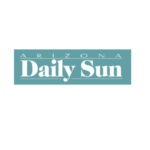 Flagstaff Unified School District had a year full of financial fluctuations to account for previously unmet needs, especially as the Red for Ed movement for improved teacher pay and school funding was in full swing throughout March and April. It also implemented various internal improvements for students.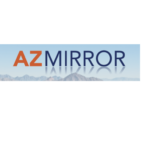 Voters on (Nov. 6) resoundingly approved Proposition 126, which amends the state Constitution to bar lawmakers (and voters) from imposing any new taxes on services –  things ranging from haircuts to health care, from accountants to attorneys. 
The question now is, how long will it be before they regret it?