Tag: CCC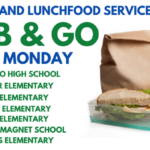 The Flagstaff Unified School District (began a grab and go breakfast and lunch food service on March 23) during the unanticipated school closures due to COVID-19 outbreak. All children receiving a meal need to be physically present at the time the meal is provided.
Also see:
• Arizona Daily Sun — Fredonia-Moccasin USD offering lunches during school closure
• Arizona Daily Sun — Arizona schools closed through April 10, FUSD free meal service starting Monday
• Page Unified School District — Meals during School Closures
• Page Unified School District — PUSD has added LeChee chapter house as a meal pick-up site
• Tuba City Unified School District — 2020 Grab & Go Meal Service
• Williams-Grand Canyon News — Grand Canyon School provides grab and go meals for students
• Williams Unified School District — WUSD will be distributing a breakfast/lunch meal Monday through Thursday starting Monday, March 23rd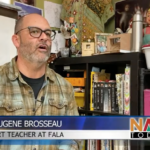 As another week rolls by, another teacher is highlighted for their work in the classroom. Eugene Brosseau, an art teacher at the Flagstaff Arts and Leadership Academy (FALA), is our Teacher of the week, and NAZ Today's Justin Dubail was there to speak with him. Brosseau got his love for the arts in high school, where he was inspired by his art teacher, and encouraged to go into the field of being an educator.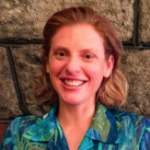 Melinda McKinney is highly involved with STEM initiatives in Flagstaff. As an instructor of Biology, Physics and Mathematics at Coconino Community College she inspires students through her courses and lectures. Outside of the classroom she organizes camps, workshops, and activities that promote science and enhance public knowledge on a variety of topics. Melinda is on the board of the Flagstaff Festival of Science as a primary organizer for Coconino Community College's involvement in workshops.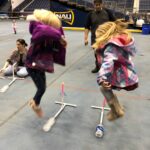 STEM City, a nonprofit that seeks to promote science, technology, engineering and math (STEM) to the Flagstaff community, is seeking partners and sponsors for its Flagstaff Community STEM Night at the NAU Skydome on March 9, from 5 to 7 p.m.
The free event, which had more than 2,000 participants last year, encourages children and their families to experience and think about STEM in new ways.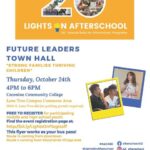 The Arizona Center for Afterschool Excellence (AzCASE) is working with Arizona Town Hall to carry out three Future Leaders Town Hall (FLTH) events in Maricopa, Pinal and Coconino counties. The Future Leaders Town Hall in Flagstaff, to be held from 4 to 6 p.m. Thursday, Oct. 24, is being organized in a partnership with Coconino County, LAUNCH Flagstaff and the venue sponsor Coconino Community College.
With these events the hope is to bring attention to the value of out-of-school time programming as a significant component on the Future Leaders Town Hall topic of Strong Families Thriving Children.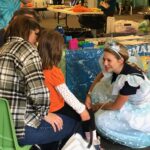 A record of more than 500 visitors took part in the Flagstaff's Festival of Science, CCC&Y's 9thAnnual Early Childhood Fair on Sept. 28 at Flagstaff High School.
The theme of the event was Full "S.T.E.A.M." Ahead.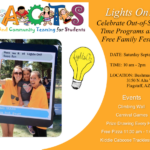 FACTS is holding their annual Lights On Festival this Saturday, September 7th, at Bushmaster Park. Lights On Festival is a free celebration to recognize the importance of after-school programs. There will be games, prizes, food, and more! Make sure to come out this Saturday from 10 AM to 2 PM to support everything that FACTS and other Out-of-School Time programs do for our students, families, and community!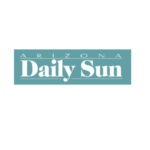 The click-clack of active keyboards resonated through a Coconino Community College computer lab this week as 20 kids typed away, earbuds in and faces to the screens.
They weren't playing games or surfing the web, though. They were coding their own websites.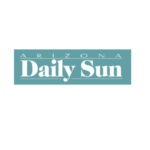 Flagstaff Unified School District's bank account just increased by $25 million, following the sale of the first set of $75 million in bonds approved by voters in November.
The funds from the sale were deposited in the Coconino County Treasurer's Office last week and will the district to move forward with its renovation projects and technology initiative.