Tag: cattle grazing fees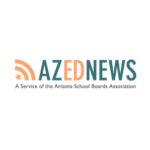 While students enjoy summer break, teacher training is providing Arizona educators with ways to help students when classes resume.
Chandler High School biology teacher Katie Nash was one of hundreds of teachers taking professional development courses at Chandler Unified School District's Breaking Barriers for Excellence Equity Symposium.
"This summer I have a lot of professional development planned," said Nash, including training in Florida for a new International Baccalaureate class her school will offer.