Tag: Casa Grande Dispatch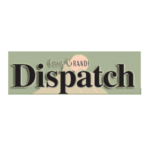 Arizona is the first state to come up with a draft plan for a new education law designed to replace No Child Left Behind.
The U.S. Education Department reauthorized the Elementary and Secondary Education Act of 1965 with the new education law, the Every Student Succeeds Act.
The Every Student Succeeds Act, nationally referred to as ESSA, replaces the No Child Left Behind Act of 2001. President Obama signed the new law on Dec. 10, 2015.