Tag: Caregiving and Grief

Dealing with Anticipatory Grief
March 30, 2017
9am – 11am
Grief is a natural reaction to the loss of a loved one. It often begins with the anticipation of the patient's passing. Learn about the myriad of reactions grief invokes and how to recognize and honor these emotions. The tasks of mourning will be presented as a means of facing an uncertain future. Finally, set in motion the path of self-discovery.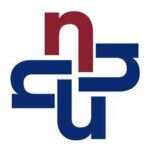 Caregiver Education Series
Living in Two Worlds: Caregiving and Grief
In this session, you will find resources that fit your needs and resources for your loved one! We can help you connect and stay connected. A presentation will be provided by Area Agency on Aging NACOG's Family Caregiver Support Program and the Hospice Compassus music therapist.