Tag: career and technical education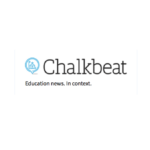 Guiding students through an election cycle is a big task in normal times.
Social studies, history, government, civics teachers — we know you're busy helping students understand the mechanics of the Electoral College, find ways to feel civically involved, and eventually process the results of the presidential race and local ones, too.
These aren't normal times. Some of you are trying to reach students through a screen, and also connect this moment to the ongoing national reckoning about racism.
We're looking for teachers willing to give us a peek behind the curtain, before, on, and after Election Day. How are you planning for the weeks ahead?