Tag: Capitol Media Service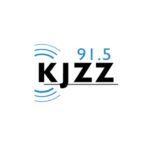 Governor Doug Ducey's aversion to the word "taxes" could keep Arizona's students from competing for jobs in the 21st century.
That's what even staunch allies are finding after the Governor's own appointed Classrooms First Initiative Council reviewed its two year study on school finance and reform.
The leader of the Classrooms First Initiative Council, Jim Swanson, normally supports the Governor.
"In some regard I give him credit for keeping his word," Swanson said, referring to the Governor's pledge to cut taxes every year.
But, he indicated education is not the place, nor is this the time. "I think that we have an extraordinary need in this state," Swanson said.

Children's Action Alliance is pleased to join organizations across Arizona to support Proposition 123. Students will benefit from funds that can be used to update textbooks and technology, support quality teachers, promote third grade reading, and achieve greater proficiency in science and math skills.
Proposition 123 is not a revolutionary leap forward for public education. It is simply a temporary plan to settle a lawsuit over funding to help schools keep up with rising costs. While we campaign for its passage we also expect our elected leaders to adopt a long term, sustainable plan for education funding.
Governor Ducey and state legislators are hearing the message that our votes for Proposition 123 won't mean much at all if they continue to cut school budgets and shrink state revenues with their current votes at the capitol.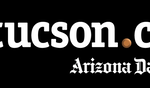 February 27, 2015 • By Howard Fischer Capitol Media Services • Arizona Daily Star PHOENIX — The slide in the percentage of education funds that ends up in Arizona classrooms appears to have stopped. A new report Friday by the Auditor General's Office finds 53.8 cents out of every dollar spent to educate Arizona youngsters last school […]