Tag: Candelen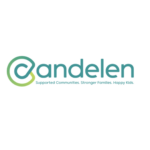 Candelen is seeking a Elevate PreK classroom fulltime specialist based in Flagstaff.
Visit https://candelen.org/about-us/careers/ for application or more information.
General Summary
Critical role overseeing daily operations of the Elevate PreK pilot classrooms. Responsible for overseeing- classroom operations related to DHS, classroom model implementation, and staffing needs. This role will support up to three pilot classrooms in implementing a full-day, year-round high-quality preschool program for four-year-olds.